I thought it would be fun if we all share our Anniversary merch, and maybe even trade some! I don't know if this will catch on but...



1.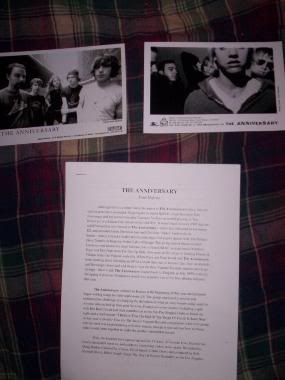 2.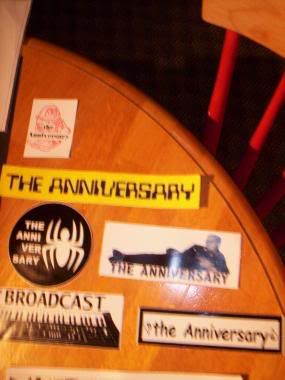 3.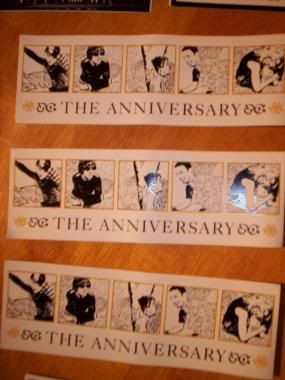 4.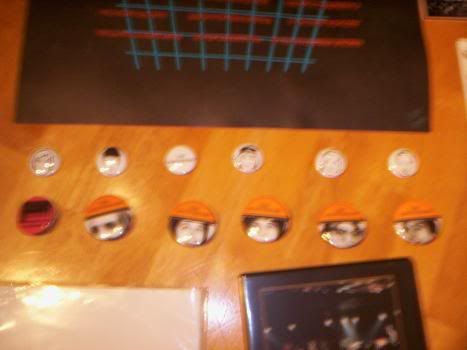 5.


6.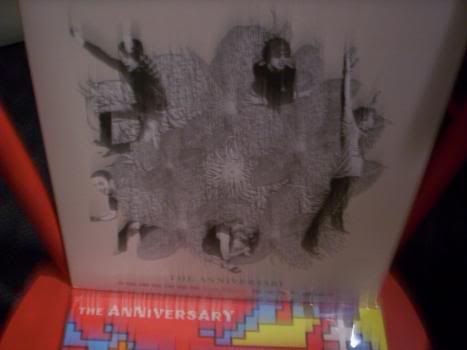 7.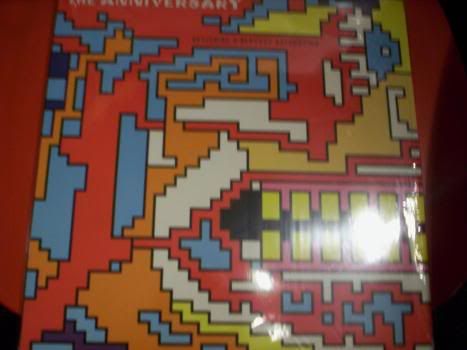 8.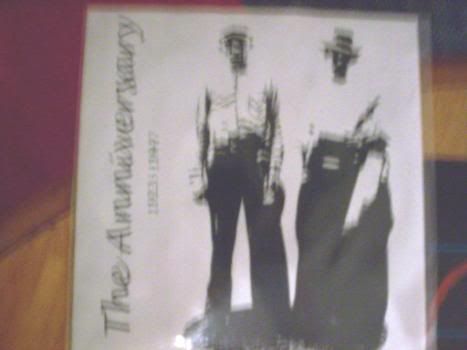 9.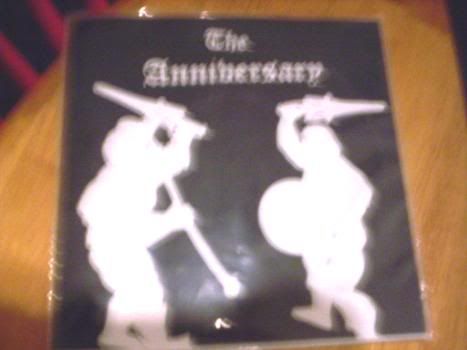 10.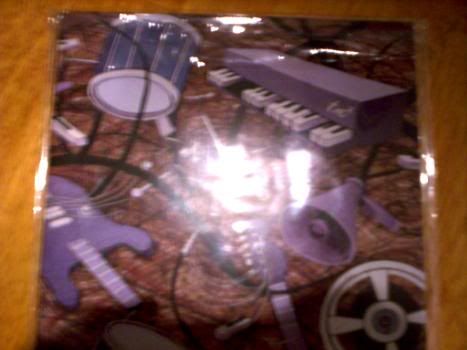 11.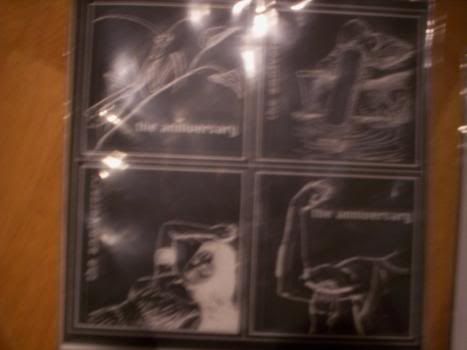 12.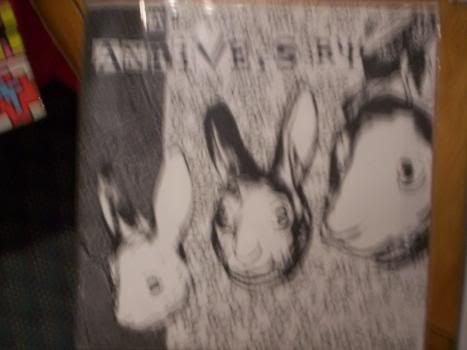 13.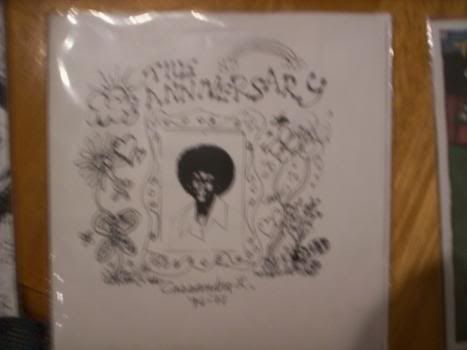 14.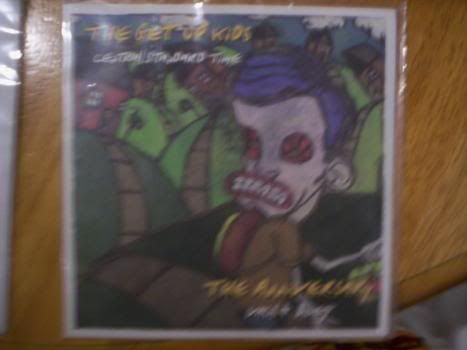 15.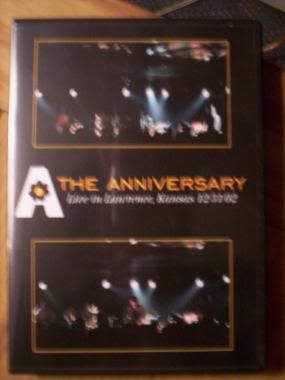 16.


17.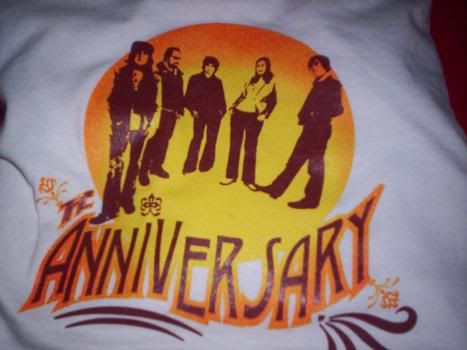 18.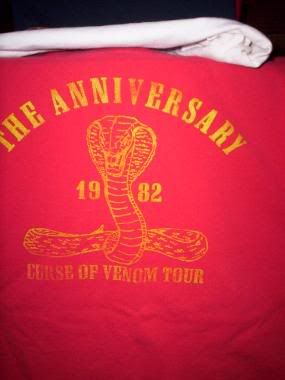 1. An old press kit with original photographs and typed history by a Vagrant rep!
2. Really old stickers, one being from The Broadcast! These are probably one of my favorite pieces of Anniversary merch!
3. Newer stickers that I aquired at the Your Majesty release party!
4. Two button sets and one really rare Broadcast button! The first is from 1998, and the second is also from the Your Majesty release party!
5. A really, really amazing hand-screen poster that James designed for the Designing a Nervous Breakdown tour! This is by far my favorite piece of Anniversary merch, and I'm in the process of looking for a frame! Only a few were ever printed! It's non-label affiliated, which I think is really neat. He printed it in his room.
6. Your Majesty on misprinted black vinyl!
7. Designing a Nervous Breakdown on vinyl!
8. Adrianne's cover for the tour 7"!
9. Janko's cover for the tour 7"!
10. Hot Rod Circuit split!
11. Jame's cover for the tour 7"!
12. Josh's cover for the tour 7"!
13. Justin's cover for the tour 7"!
14. Getupkids split!
15. Bootleg! One show from 2000 in Austin (amazing beyond words), and one from 2003 in Lawrence (absolutely pathetic)!
16. My favorite shirt, from a 2000 show in Philadelphia!
17. Cool shirt from 2002!
18. Unfortuantely, this shirt's ink is fading really quickly, and therefore I don't wear it anymore! If anyone has another YL or S Curse of Venom shirt and is willing to sell, please hit me up!